Dr. John F. Condon Biography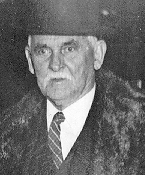 At the time of the Lindbergh abduction, Dr. John Francis Condon was a 72 year-old semi-retired educator and resident of the Bronx – a New York City borough he dubbed "the most beautiful . . . in the world." Dr. Condon was educated at the College of the City of New York and Fordham University. He taught in New York City schools for over forty years and continued to lecture in his retirement. Dr. Condon was both patriotic and boisterous. A self-styled civic advocate, Dr. Condon frequently penned letters to the editor of the local newspaper, the Bronx Home News. Deeply troubled by the plight of the Lindberghs, Dr. Condon wrote an open letter to the kidnappers in which he offered to act as an intermediary.
His letter was published in the Bronx Home News on March 8, 1932. The following evening, Dr. Condon received a letter from the kidnappers – a letter authenticated by the same pattern of interlocking circles found on the ransom note left in the Lindbergh nursery. The Lindberghs subsequently authorized Dr. Condon to act as an intermediary. A series of communications between "Jafsie" – a moniker for Dr. Condon derived from his initials: J. F. C. – and "John" – the self-professed identity of one of the kidnappers – ensued. Jafsie met with John twice during the ransom negotiations: first to ascertain the welfare of the child; and later to deliver the ransom money. Both meetings took place in cemeteries.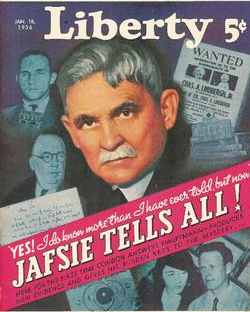 Given his face-to-face contacts with the kidnapper, Dr. Condon was a key witness for the prosecution; Dr. Condon was the only one who could identify John. At trial he did so. In the Flemington, New Jersey courtroom, Dr. Condon unequivocally identified Bruno Richard Hauptmann as "John"– the individual with whom he had met and to whom he had given the ransom money. Without Dr. Condon's testimony, the state's case against Hauptmann would have been greatly weakened. Some, as lead defense counsel Edward Reilly argued on cross examination, believed that Dr. Condon himself was involved in the kidnapping. In his later years, Dr. Condon authored a memoir of the affair titled simply: Jafsie Tells All.
Repinted from: http://www.law.umkc.edu